Lo sapevi che... Non devi necessariamente avere un servizio di Newsletter per inviare le tue news a NewsLetter-online. Ti basta inviare una mail a newsletter@newsletter-online.it e le tue news verranno pubblicate!

07/03/2012 23:08 Condividi Tweet
/emailtemplates/childrens.html .date .body_text .body_text a .title .title a .more .section_header_green .section_header_blue .section_header_orange .section .blog_link .sidebar .footer .footer a .header_table
In the News
Go, Reader, Go!: Read Across America 2012
March 2 is the debut for the film version of The Lorax, the date Dr. Seuss would have turned 108, and the 15th annual Read Across America Day – a recipe for, as Theodor Geisel might say, "biggering" the number of bookworms in the United States. "What we're looking at right now is the perfect Seuss storm," says Random House's Kate Klimo, "in the sense that you've got the Lorax movie, you've got the Cat in the Hat TV show, and you have PBS Kids and all the PBS affiliates participating in Read Across America this year." The Seuss estate is even doing a To Think That I Saw It on Mulberry Street 75th-anniversary mall tour. "There's all of this cross-pollination," says Klimo. Here's a look at some Read Across America and Seuss-related events. more
Boersma Named Publisher of Owlkids
Canadian children's publisher Owlkids Books has announced that, as of March 5, it will have a new publisher to develop its growing books division: Karen Boersma. Boersma has been v-p and publisher of Kids Can Press for the last 14 years. At Owlkids – which has published kids' magazines Chirp, chickaDEE, and OWL for more than 35 years, and acquired children's publisher Maple Tree Press in 2008 – Boersma will be in charge of the book program's strategic planning, editorial development, and sales and marketing. more
Author Kate Messner to Give TED Talk
"Do you have a lesson to teach?" When TED – the nonprofit foundation whose conferences bring together everyone from Nobel Prize winners to technological innovators and emerging artists – posed that question online in preparation for this week's TED 2012: Full Spectrum conference, author Kate Messner responded eagerly. Her pitch: a brief talk on imagination and world-building, and how the craft of building fictional worlds might apply to real-world planning. That proposal led to her being selected as the only children's book author to give a TED Talk this year. more
BEA Finalizes Lineup for Children's Breakfast
BookExpo America has announced that Glee's Chris Colfer, author of the forthcoming The Land of Stories: The Wishing Spell (Little, Brown), will serve as emcee for the BEA convention's Children's Book and Author Breakfast. The breakfast's three speakers – Lois Lowry, Kadir Nelson, and John Green – were previously announced. more
EDC Discontinues Usborne Books on Amazon
Educational Development Corporation, publisher of Usborne and Kane Miller books in the U.S., has announced that, effective immediately, the company will no longer sell any of its books on Amazon or to any entities that resell to Amazon. This follows a 2009 decision to stop selling the Kane Miller list via Amazon. Online sales account for about 13% of EDC's total annual sales. more
Book News
Fall 2012 Sneak Previews
We may be in the middle of the spring season, but want a sneak peek at what's coming down the pike for fall? Get the inside track on next season's biggest books for children and teens with our exclusive Fall 2012 Sneak Previews. Click through to read our extensive listing, which includes new books from Rick Riordan, Lauren Oliver, Kadir Nelson, Patrick McDonnell, Rebecca Stead, Tom Angleberger, Shannon Hale, and many more. more
Cover Reveal: Jessica Khoury's 'Origin'
Here's a first look at the cover art for Origin, a debut YA novel by 22-year-old Jessica Khoury, which Razorbill will release in September with an announced print run of 250,000 copies. The story centers on a teen living in a laboratory hidden in the Amazon rainforest who discovers she is genetically engineered to be immortal. Razorbill senior editor Laura Arnold brokered the preempted deal for world rights with Lucy Carson of the Friedrich Agency. "We haven't preempted anything in a long time – perhaps a year – but this book is remarkable," says Razorbill president Ben Schrank. more
Former Hollywood Assistant Closes Major YA Book, Film Deal
In a bit of serendipitous deal-making fit for a Hollywood movie, former Paradigm assistant Amy Tintera's old employer sold film rights to her debut novel, Reboot, which has also just sold to HarperTeen. Kari Sutherland bought North American rights to the book, winning a four-way auction, after Paradigm's Lucy Stille closed a preempt on the film rights from Fox 2000. more

Digital News
Open Road Publishes Its First YA E-riginal
What started as the ghost of an idea for Andrea J. Buchanan, author of the bestselling Daring Book for Girls, has blossomed into an enhanced e-book original from Open Road Integrated Media, the company's first for teens. "This readership is so comfortable with technology," says Barbara Marcus, advisor to Open Road and former president of Scholastic Children's Book Publishing and Distribution. "We were looking for something that really was meant to be published digitally first, and we knew there was a book out there that was appropriate." more
Figment Acquires Inkpop from HarperCollins
Figment, the online writing community for teens and young adults, has purchased Inkpop, a similar HarperCollins initiative. As of March 1, Inkpop no longer exists as its own site; the inkpop.com landing page directs users to transfer their profiles to Figment. more
Penguin Launches Richelle Mead App
Bestselling author Richelle Mead will get her own app, The World of Richelle Mead, launching March 2 from Penguin. The free app is a community-based bookshelf with excerpts from all of the Vampire Academy series and Bloodlines series (with links to purchase the books), character bios and character relationships features, and a bio page for Mead that includes links to her Twitter account and video. The app's community includes polls, news, and a map of the locations of users. more
Pottermore Books to Be Distributed by OverDrive
OverDrive will manage worldwide hosting and digital fulfillment for libraries for the Harry Potter e-books on Pottermore. The books will be in more than 20 languages and distributed to over 18,000 public and school libraries worldwide. more
iStoryTime Releases First Wee Sing App
iStoryTime and Wee Sing have announced their first education app, called Wee Sing & Learn ABC. The app is available for the iPad, iPhone, and iPod Touch on the App Store, and combines original music, animated animals, and musical instruments for all the letters of the alphabet, as well as read-along text. more
Obituary
Jan Berenstain
Jan Berenstain, co-creator of the Berenstain Bears series, died on February 24 at the age of 88, after a stroke. Together with her husband, Stan, who died in 2005, Berenstain wrote and illustrated hundreds of affectionate tales featuring Mama, Papa, Brother, and Sister Bear. The Bears books, which were inspired by Jan and Stan's children and grandchildren, address all aspects of family life, from getting kids to do chores to managing first-day-of-school jitters. To date, more than 300 titles have been released in 23 languages. more

Q & A
Q & A with Jane O'Connor
Decked out in a pink trench coat and sunglasses and wielding a rhinestone-studded magnifying glass, Fancy Nancy makes her chapter book debut in typically posh style in Jane O'Connor's Nancy Clancy, Super Sleuth. Speaking from her office at Penguin Books for Young Readers, where she is editor-at-large, O'Connor discussed Fancy Nancy's success and new incarnation.

Q: Before talking about Fancy Nancy's new incarnation, tell us how she was born.

A: When I was a little girl, my grandmother and great aunts used to visit on Sunday afternoons, and I'd always greet them attired in my pink tutu that had a satin top and tulle with tiny pink rosebuds on it. I often wore it, believe it or not, with a red cape and a pair of my mother's high heels. I'd also entertain our visitors—often with a dance. more
Today's Job Albert Whitman & Company is seeking an Editorial Director. Maybe it's you! For more about this and other jobs, visit PW JobZone.

Points of Sale
Tips for Children's Booksellers
Last August after a trip to Los Angeles, where she visited Book Soup, Sarah Gerard, children's manager at McNally Jackson in New York City, began stacking series titles on the shelf, which means the books face the reader more directly. "As a brick-and-mortar store, we have to be especially conscientious about how we use our space," says Gerard. "They don't turn their books sideways. But they did take great care with how they presented their books. And it got me thinking how we could use our space more creatively." more

In Brief

In Brief: March 1: Oscars Edition
Two children's book creators had a good night at the 84th annual Academy Awards, held this past Sunday. Hugo, based on Brian Selznick's The Invention of Hugo Cabret, took home five Oscars, and author/illustrator/filmmaker William Joyce won an award in the Short Film (Animated) category for The Fantastic Flying Books of Mr. Morris Lessmore. Read on for photos and more from the show. more

Rights Report Katherine Tegen has won at auction two novels by Robin Schneider for her eponymous imprint at HarperCollins. The first, scheduled for publication in winter 2014, is called Severed Heads, Broken Hearts; it takes readers through a year with prom king Ezra Faulkner, whose charmed life collides with two misfortunes: he witnesses his girlfriend with another guy, and he shatters his leg – and his professional tennis ambitions – in a catastrophic car accident. Merrilee Heifetz at Writers House did the deal for North American rights for the two novels.

Catherine Onder at Disney-Hyperion has bought a four-book middle grade series, Oh My Godmother, by debut authors Barbara Brauner and James Mattson, to be illustrated by Abigail Halpin. The first book, scheduled for summer 2013, centers on Lacey Unger-Ware, a modern-day middle-schooler who becomes a reluctant fairy godmother. Joseph Veltre at Gersh Agency represented the authors and Emily van Beek of Folio Literary Management represented the illustrator in the deal for North American rights.

Julie Scheina at Little, Brown Books for Young Readers signed a three-book deal with Suzanne Selfors, author of Smells Like Dog. In this chapter book series, which is called The Imaginary Veterinary, a string of unusual events—from finding a lost dragon hatchling to tracking an escaped sasquatch—leads 10-year-olds Ben and Pearl to become apprentices to a veterinarian for imaginary creatures. The series will launch in spring 2013. Michael Bourret at Dystel & Goderich Literary Management brokered the deal for world rights.
IN THE MEDIA From School Library Journal:
Oscar night: Hugo walked away with five awards, while The Fantastic Flying Books of Mr. Morris Lessmore won Best Animated Short. Click here
From the Guardian:
Boys are no longer lagging behind girls when it comes to reading ability, according to a new British study. Click here
Also from the Guardian:
Author Anthony Horowitz gave a recent talk questioning the role of the publisher in today's literary world. Click here
From Flavorwire:
A eye-catching slideshow of picture books that were illustrated by famous designers. Click here
From Deadline.com:
Downton Abbey helmer Brian Percival has been chosen to direct the film version of Markus Zuzak's The Book Thief. Click here
From Gawker:
Stephen Colbert used verse to express his annoyance with the many product tie-ins for the new Lorax movie. Read more
From Entertainment Weekly:
The Fantastic Flying Books storytellers floated to cloud nine with their Oscar victory. Click here
From Salon:
When Genres Collide: An essay on J.K. Rowling turning to writing adult fiction. Click here
From the Atlantic:
Another writer pleads, "Please Don't Grow Up, J.K. Rowling!" Click here
From the Bookseller:
Ragged Bears Publishing has entered into administration in UK; a "difficult" foreign rights market was cited as the cause, particularly for picture book co-editions. Click here
From Entertainment Weekly:
A first look at the long-awaited movie version of Judy Blume's Tiger Eyes, which is directed by her son. Click here
From the Atlantic:
From cave paintings to Maurice Sendak, a brief history of children's picture books, and the art of visual storytelling. Click here

SHELFTALKER
Scenes from a Saturday
Elizabeth Bluemle
Whether it's a crazy summer Saturday, or a slow holiday-week Saturday, Saturdays at the bookstore are always fun and full of surprises. I thought I'd give readers a few highlights from last weekend. MORE
A Google Update
Josie Leavitt
Score one for the little guy. After an e-mail to Google, and several e-mails with the ABA about why Google was going to rescind my affiliate status, I received an e-mail late last night from Google. MORE
Google, I Hardly Knew You
Josie Leavitt
On Friday I received an email from Google. I was told that as of March 15 I would no longer be an affiliate of Google, thereby unable to sell e-books on my website. Needless to say, I was a little stunned. MORE
FEATURED REVIEWS
Forget-Me-Nots: Poems to Learn by Heart
Selected by Mary Ann Hoberman, illus. by Michael Emberley. Little, Brown/Tingley, $19.99 (144p) ISBN 978-0-316-12947-3

Former children's poet laureate Hoberman compiles a broad range of poems for young readers—brief enough to invite memorization—from writers including Frost, Silverstein, Sandburg, Milne, and Grimes, among many more. The works are divided thematically into categories like "Sad and Sorrowful," which features "Song" by Keats and "My Father" by Hoberman ("My father doesn't live with us./ It doesn't help to make a fuss;/ But still I feel unhappy, plus/ I miss him"); "Weather and Seasons"; and "Poems from Storybooks," with excerpts from The Wind in the Willows, James and the Giant Peach, and The Fellowship of the Ring. more
The List
Siobhan Vivian. Scholastic/Push, $17.99 (336p) ISBN 978-0-545-16917-2

The eponymous list, which mysteriously appears on the walls of Mount Washington High each year before homecoming, has the power to lift or break the spirits of eight female students: on it are the names of the "prettiest" and the "ugliest" girl in each grade. In this insightful and provocative novel, Vivian (Not That Kind of Girl) explores the effects the list has on the most recently chosen girls. While some results—self-doubt, shame, pressure—are to be expected, some of the girls respond in surprising and unconventional ways. Rebellious sophomore Sarah takes her "ugliness" to a new level by refusing to bathe or change clothes. Senior Jennifer, deemed ugliest four years running, works her way into a circle of popular girls, a group led by "prettiest girl" Margo, who used to be her best friend. more
TALES FROM THE SLUSH PILE
MORE
March 1, 2012
PeopleA job change and a name change for Rebecca Fabian, former children's department manager for the Odyssey Bookshop in S. Hadley, Mass. Broche Fabian, as she is now known, is the store manager for the soon-to-reopen The World's Only Curious George Store in Harvard Square, Cambridge, Mass. In the Winners' CircleThe Society of Children's Book Writers and Illustrators has announced the winners of its Golden Kite Awards: Between Shades of Gray by Ruta Sepetys; Amelia Lost by Candace Fleming; Over and Under the Snow by Kate Messner, illus. by Silas Neal; and Balloons Over Broadway by Melissa Sweet.
The SCBWI also announced that The Fourth Stall by Chris Rylander has won its Sid Fleischman Humor Award. Further details about both awards, as well as a list of honor books, are available at the
SBCWI blog
.
Voting is open, now through March 31, for the 2012 Indies Choice and E.B. White Read-Aloud Book Awards, which are administered by the American Booksellers Association. A full list of the finalists is available on the
ABA Web site
. Booksellers at ABA member stores can vote for their picks
here
.
The Children's Book Council has announced the finalists for its fifth annual Children's Choice Book Awards. The finalists can be viewed at the
Children's Book Week Web site
. Beginning March 14, children and teens can vote for their favorite books and authors, with the winners announced live during the awards gala on May 7. App Watch
This Week in Children's Apps
This week in children's apps features a pair of Dr. Seuss apps:Â 
The Lorax 
and
Oh Say Can You Say Di-No-Saur?
Also this week is
Polar Bear Horizon
, which tells of a polar bear and her two cubs heading for the sea.
Cocoons and Caterpillars
lets players join Stella and Sam as they discover the wonders of nature. Finally, there are a pair of Disney apps:
The Lion King:Â Timon's Tale
, which retells the classic story with the mischevious meerkat, and
Tangled:Â Storybook Deluxe
, the story of Rapunzel and her life outside the tower.
more
On-Sale CalendarSome big-name authors are releasing big books this April. Youngest readers can look forward to The Duckling Gets a Cookie!? by Mo Willems; middle-graders can follow Fancy Nancy's new career trajectory in Nancy Clancy, Super Sleuth; and new novels from Holly Black (Black Heart), Barry Lyga (I Hunt Killers), and Deb Caletti (The Story of Us) give teens plenty of options. For more on these and other new books from Walter Dean Myers, Jennifer A. Nielsen, Robin Wasserman, and more, check out our
exclusive on-sale calendar
. Bookshelf ArchivesLooking for a back issue of Children's Bookshelf? Didn't finish reading a story in last week's issue? Want to forward Bookshelf to a friend?
Click here
for our archives page! CONTACT US
Have a comment or
suggestion? We'd love
to hear from you.
Click here
to drop us a note.

Children's Bookshelf
Editor: Diane Roback
Associate Editor: John A. Sellers
Send editorial questions about this e-newsletter to: roback@publishersweekly.com
Send advertising questions about this e-newsletter to: cbryerman@publishersweekly.com
Follow PW on Facebook and Twitter.
For additional assistance, contact us by email or at the address below.
Publishers Weekly,
71 West 23 St. #1608
New York, NY 10010
Phone 212-377-5500
Copyright 2012, PWxyz LLC
Email not displaying correctly? View it in your browser.
To view back issues of Children's Bookshelf, click here.
You are receiving this email because you subscribed to a Publishers Weekly e-newsletter. To unsubscribe, click the link below.
Sent to newsletter@newsletter-online.it —
why did I get this?
unsubscribe from this list
|
update subscription preferences
Publishers Weekly · Publishers Weekly · 71 West 23rd Street, Suite 1608 · New York, NY 10010
www.email.publishersweekly.com
---
---
09/12/2013 07:59 Condividi Tweet
Nuova BMW i3. Provi il piacere di guidarla in anteprima
---
09/12/2013 07:59 Condividi Tweet
Lunedì, 9 Dicembre 2013
La parola di oggi è: Siebensachen
La parola del giorno del Nuovo dizionario di tedesco è disponibile all'indirizzo http://dizionari.zanichellipro.it/das-wort-des-tages/
Siebensạchen
subst <nur pl>
fam carabattole f pl: seine Siebensachen (zusammen)packen und gehen/abhauen, far fagotto fam, andarsene con armi e bagagli; seine Siebensachen zusammensuchen, raccogliere └le proprie carabattole┘/[i propri quattro stracci].
La parola è tratta da:
il nuovo dizionario di Tedesco
a cura di Luisa Giacoma e Susanne Kolb
Seconda edizione
Zanichelli editore
In qualunque momento potrà decidere la rimozione, la sospensione o l'ampliamento del servizio andando sul sito https://my.zanichelli.it/registrazione-parola-del-giorno.
Per eventuali problemi scriva a assistenzacd@zanichelli.it
---
09/12/2013 07:59 Condividi Tweet
---
09/12/2013 07:00 Condividi Tweet
Lunedì, 9 Dicembre 2013
La parola di oggi è: candide / Candide
La parola del giorno del Boch e la sua pronuncia sono disponibili all'indirizzo all'indirizzo http://dizionari.zanichellipro.it/mot-du-jour/
candide (1) /kɒ̃did/

agg.candido: âme candide, anima candida.
Candide (2) /kɒ̃did/

A n. proprio m.Candido
B n. proprio f.Candida.
NOTE DI CULTURA: Nel 1756 Voltaire (1694-1778) aveva scritto un amaro commento al terremoto di Lisbona del 1755, scagliandosi per così dire contro la cecità  della natura. Non è certo una posizione di "ottimismo filosofico", che anzi Voltaire prende di mira nel celebre romanzo Candide ou l'Optimisme (1759). Questa volta l'avversario non è la natura, ma il pensiero di Gottfried Wilhelm von Leibniz (1646-1716). Le parole "ottimismo" e "pessimismo" sono ingannevoli. In ballo c'era in realtà  l'idea della teodicea, cioè della giustizia e della provvidenza di Dio nel mondo (natura e storia), ancora sostenuta da Leibniz (1710). Voltaire la critica, verso la fine del secolo Kant la liquida.
La parola è tratta da:
il Boch - quinta edizione
Zanichelli editore
In qualunque momento potrà decidere la rimozione, la sospensione o l'ampliamento del servizio andando sul sito https://my.zanichelli.it/registrazione-parola-del-giorno.
Per eventuali problemi scriva a assistenzacd@zanichelli.it
---
09/12/2013 06:58 Condividi Tweet
Dear Sir/Madam
My name is Bamba Cheik , we buy and sell move able product. We saw your product you displayed on the internet and we are interested to buy from your company .Kindly get back to us as soon as possible with the following details:- Your FOB Prices and FOB Port of loading.- Your estimated delivery time.- Your Mode of Payment. (L/C or T/T)Awaiting your prompt reply.BEST REGARDSBamba Cheik


---
09/12/2013 06:58 Condividi Tweet
---
09/12/2013 06:58 Condividi Tweet
Lunedì, 9 Dicembre 2013
La parola di oggi è: mucker
La parola del giorno del Ragazzini e la sua pronuncia sono disponibili all'indirizzo http://dizionari.zanichellipro.it/word-of-the-day/
Sezione Inglese-ItalianoTavole di flessione: mucker, n.
mucker (1) /ˈmʌkər/

n.(slang) capitombolo; ruzzolone: to come (o to get) a mucker, fare un capitombolo; (fig.) fallire, far fiasco.
Sezione Inglese-ItalianoTavole di flessione: mucker, n.
mucker (2) /ˈmʌkər/

n. (slang)1 giocatore sleale2 zoticone; bifolco3 (USA) fanatico; scapestrato.
Sezione Inglese-ItalianoTavole di flessione: mucker, n.
mucker (3) /ˈmʌkər/

n.(agric.) spandiletame.
La parola è tratta da:
il Ragazzini 2014
Dizionario inglese italiano italiano inglese
di Giuseppe Ragazzini
Zanichelli editore
In qualunque momento potrà decidere la rimozione, la sospensione o l'ampliamento del servizio andando sul sito https://my.zanichelli.it/registrazione-parola-del-giorno.
Per eventuali problemi scriva a assistenzacd@zanichelli.it
---
09/12/2013 06:00 Condividi Tweet
Lunedì, 9 Dicembre 2013
La parola di oggi è: gazebo
La parola del giorno dello Zingarelli e la sua pronuncia sono disponibili all'indirizzo http://dizionari.zanichellipro.it/parola-del-giorno/
 Sillabazione: ga–ze–bo
gaẓèbo /
ɡadˈdzɛbo, ingl.
ɡəˈziːbəʊ/
[vc. ingl., dalla sovrapposizione del v. (to) gaz(e) 'guardare fissamente' col lat. (vid)ebo 'vedrò' (?) ☼ 1963]
s. m. (pl. inv. o -i o ingl. gazebos)
● chiosco da giardino | in luoghi pubblici, chiosco o struttura mobile per propaganda o partecipazione politica
La parola è tratta da:
lo Zingarelli 2014
Vocabolario della lingua italiana
di Nicola Zingarelli
Zanichelli editore
In qualunque momento potrà decidere la rimozione, la sospensione o l'ampliamento del servizio andando sul sito https://my.zanichelli.it/registrazione-parola-del-giorno.
Per eventuali problemi scriva a assistenzacd@zanichelli.it
---
09/12/2013 06:00 Condividi Tweet
---
09/12/2013 05:55 Condividi Tweet
---
09/12/2013 05:02 Condividi Tweet
BIGSUITE, la soluzione professionale che capisce il tuo linguaggio Se non visualizzi correttamente il messaggio clicca qui
IPSOA da sempre offre ai COMMERCIALISTI autorevolezza e innovazione.
IPSOABIGSUITE è la prima soluzione professionale che capisce subito quello che vuoi sapere: basta inserire le parole che usi tutti i giorni e con la nuovissima ricerca intelligente ottieni risultati impensabili fino ad oggi. Bastano pochi secondi per trovare tutto sull'argomento ricercato: i documenti ufficiali, la dottrina delle riviste IPSOA, Il fisco, CEDAM e UTET Giuridica, le soluzioni operative.
Solo IPSOA è in grado di offrirti una soluzione così: provala adesso!
E-mail inviata a seguito di iscrizione a FISCOeTASSE.com - Puoi scegliere quali newsletter ricevere, cambiare la tua e-mail e cancellare la tua iscrizione cliccando qui (secondo i tuoi diritti previsti dall' art. 7 del codice della privacy) - Fisco e Tasse SRL, Galleria del Pincio 1, Bologna - Diritti riservati.
---
09/12/2013 05:02 Condividi Tweet
Animali e Cuccioli News - A Milano e Bologna, esposti animali avviliti e liberati - GeaPress
GeaPress A Milano e Bologna, esposti animali avviliti e liberati GeaPress bologna GEAPRESS – Si è svolta, come da programma, a Milano e Bologna la manifestazione di Essere Animali in occasione del
» Leggi tutto - » Leggi tutte le news di Animali e Cuccioli
---
09/12/2013 04:02 Condividi Tweet
---
09/12/2013 04:02 Condividi Tweet
Bleacher Report Newsletter


College Football Edition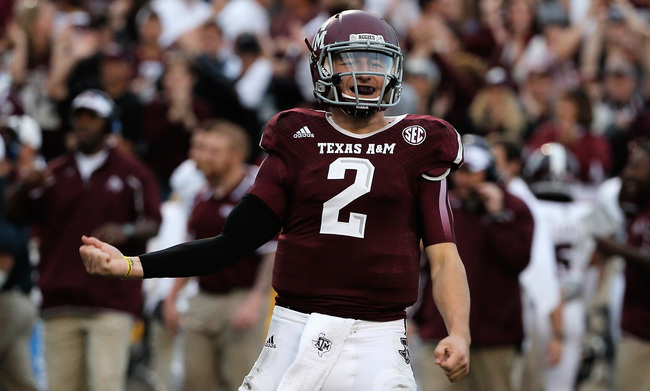 Complete Bowl Matchups Revealed
BleacherReport.com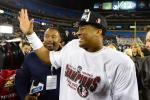 Predictions for Every Bowl Game
BleacherReport.com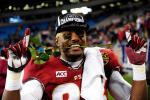 Twitter Reacts to BCS Rankings
BleacherReport.com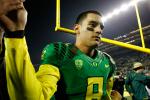 Debate: Who Got Screwed by the BCS Committee?
BleacherReport.com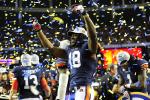 Winners and Losers of the BCS Bowl Games
BleacherReport.com
Breaking Down BCS Championship Game
BleacherReport.com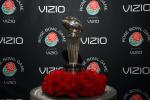 Everything You Need to Know for the Rose Bowl
BleacherReport.com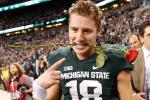 Like CFB from B/R on Facebook for All the Latest News!
Facebook.com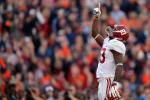 Scouting the Bama vs. OU Sugar Bowl Matchup
BleacherReport.com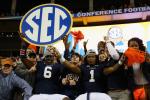 You Can't Have a Title Game Without the SEC
BleacherReport.com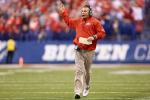 Keys to the Monster Orange Bowl Matchup
BleacherReport.com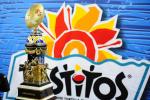 Complete Fiesta Bowl Preview
BleacherReport.com

Visit BleacherReport.com for more College FB Coverage »

Get all the latest coverage:

Like us onFacebook

DownloadTeam Stream App

Follow on@BleacherReport

Subscribe onYouTube

Follow B/R onGoogle Plus

Transfer News College Football Recruiting Washington Huskies Football Penn State Football Iowa Hawkeyes Football Texas A&M Football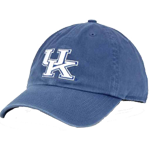 Get College FB Gear.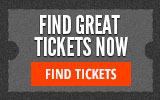 We're looking for talented College Football fans to write for Bleacher Report! Sign Up To Write!

Feel free to send any feedback or suggestions to feedback@bleacherreport.com. If you no longer wish to receive this newsletter, you may manage your subscriptions. If you no longer wish to receive any Bleacher Report newsletters, you may unsubscribe. Copyright © 2011 Bleacher Report, 153 Kearny Street, 2nd floor, San Francisco, CA 94108
---
09/12/2013 04:00 Condividi Tweet
---
09/12/2013 03:01 Condividi Tweet
If you received this notification Via email or SMS do note that your mobile number was selected as a winner of £1,000000.00 with Draw# 294 64/2013


---
09/12/2013 03:01 Condividi Tweet
Dear Sir/Madam:
If you are using or distributing DC motors please read on:
We are an Australian company having also production facilities in China.
We specialize in the design ,development and production of DC motors both brushed and brushless.
We offer total motor-control solutions to your needs for:
l Solar pumps
l Small electric vehicles and electric fork lifts (drive and auxiliary motors)
l Automatic wrapping machines.
l Metering pump motors.
l Automatic gates (including boom gates) and doors
l Agriculturar equipment like motors for conveyors and spreaders
l Fan and air-condition motors for truck mining equipment buses and trains.
l Electric hose reels for professional use.
Any application you have where you need to optimize the performance of a DC motor to your system.
Please contact us by:
Email : enquiries@empdcmotors
skype : empcharles
www.dcmotor-china.com www.emppl.com.au
---
09/12/2013 03:01 Condividi Tweet
la news del giorno

I doni più ambiti? Smartphone e tablet
09-12-2013 - Il sondaggio di Confesercenti conferma la preferenza dei consumatori verso i dispositivi mobili



LE ALTRE NEWS

Android 4.4.1 sul Galaxy S4 con Cyanogen 09-12-2013 - Il celebre gruppo di sviluppatori ha preparato una versione di KitKat installabile sull'ammiraglia di Samsung

Hungry Shark: la videorecensione 09-12-2013 - Un divertente e appasionante titolo Android recensito dal dinamico duo di Cellulare Magazine

Asus Padfone mini: indiscrezioni 08-12-2013 - in arrivo una versione "light" dell'originale dispositivo di Asus, con display da 7 pollici e smartphone con diagonale da 4,3

Domenica in rosa: Wanda Nara 08-12-2013 - Ex moglie del calciatore Maxi Lopez è recentemente balzata agli onori delle cronache per la sua relazione con Mauro Icardi

Nexus 5: un update per la fotocamera 07-12-2013 - Google migliora le prestazioni dell'apparato fotografico grazie all'aggiornamento alla versione 4.4.1 di Android

Smartphone Magazine è in edicola 07-12-2013 - Disponibile nella versione digitale su Calameo. La versione cartacea sarà in tutte le edicole da martedì prossimo 10 dicembre



Per non ricevere più questa newsletter, clicca qui.




---
09/12/2013 03:01 Condividi Tweet
p.p1 p.p2 span.s1
Lunedì, 9 Dicembre 2013
Questa sera, su Iris ore 21:10, il Morandini vi consiglia: Barry Lyndon
Condividi in Facebook: Clicca qui se ti piace!
La recensione del film del giorno dal Morandini è disponibile all'indirizzo http://dizionari.zanichellipro.it/film-del-giorno/
Barry LyndonBarry LyndonGB 1975GENERE: Dramm. DURATA: 184′ VISIONE CONSIGLIATA: TCRITICA: 4 PUBBLICO: 3REGIA: Stanley KubrickATTORI: Ryan O'Neal, Marisa Berenson, Patrick Magee, Hardy Krüger, Steven Berkoff, Gay HamiltonDal romanzo (1844-56) di William M. Thackeray: peripezie di Redmond Barry, irlandese del Settecento, avventuriero e arrampicatore sociale, di cui si narrano l'ascesa e la caduta attraverso le tappe di soldato, spia e giocatore. Il fascino freddo del film nasce dalla distanza e dalla sordina con cui Kubrick espone le vicissitudini del suo antieroico personaggio, smentite soltanto nei suoi rapporti col figlioletto. Elogiato per il suo versante plastico-figurativo come uno splendido album d'immagini, non è un'opera formalista, ma un discorso complesso di cui "protagoniste... sono le leggi economiche, la struttura sociale, le barriere di classe" (P.G. Bellocchio), esposte con una lucidità  e una durezza insolite nel genere del film in costume. 7 nomination agli Oscar (tra cui a S. Kubrick come regista e sceneggiatore) e 4 premi: fotografia (J. Alcott), scene (K. Adam, R. Walker, V. Dixon), costumi (Ulla-Britt Soderlund, Milena Canonero) e musica adattata (Leonard Rosenman: Bach, Paisiello, Händel, Mozart, Federico il Grande e, anacronisticamente, Schubert).AUTORE LETTERARIO: William Makepeace Thackeray
La recensione del film è tratta da:
il Morandini 2013
a cura di Laura Morandini, Luisa Morandini, Morando Morandini
Zanichelli editore
In qualunque momento potrà decidere la rimozione, la sospensione o l'ampliamento del servizio andando sul sito https://my.zanichelli.it/registrazione-parola-del-giorno.
Per eventuali problemi scriva a assistenzacd@zanichelli.it
---
09/12/2013 03:01 Condividi Tweet
Animali e Cuccioli News - "Distrofia muscolare: un miliardo di dollari e nessuna cura ... - Quotidiano.net
Quotidiano.net "Distrofia muscolare: un miliardo di dollari e nessuna cura ... Quotidiano.net Ora è lecito chiedersi come, tutto questo, abbia a che fare con gli animali. La riposta è semplice
» Leggi tutto - » Leggi tutte le news di Animali e Cuccioli
---
09/12/2013 03:02 Condividi Tweet
---
09/12/2013 03:02 Condividi Tweet
---
09/12/2013 03:00 Condividi Tweet
Pietro Ichino - Newsletter BODY, TH, TD B A A:hover
www.pietroichino.it 09.12.2013 - n. 275
IL COMPITO TITANICO CHE MATTEO RENZI OGGI SI ASSUME
Nella lettera aperta al neo-segretario del PD documento in sei punti l'affermazione secondo cui questo partito è stato ultimamente il più conservatore tra i partiti italiani. Trasformare il PD da freno a mano tirato in motore delle riforme è indispensabile; ma non sarà una passeggiata. Se poi il neo-segretario vuole riuscire a fare anche tutto il resto, è essenziale che metta al primo posto la riforma istituzionale: leggi il mio primo editoriale telegrafico di oggi.
LA MINACCIA DELL'INCONCLUDENZA PERPETUA
Paradossalmente, la sentenza della Corte costituzionale, consegnandoci un sistema elettorale funzionante (ma improponibile), costringe la politica a voltar pagina rispetto a due anni di inerzia totale su questo terreno: leggi il secondo editoriale telegrafico di oggi.
LE DOMANDE CHE ORA ENRICO LETTA NON POTRÀ ELUDERE
"Gli impegni vaghi di un capo del Governo sono colpe reali", scrivono Alberto Alesina e Francesco Giavazzi nel loro editoriale sul Corriere della Sera di ieri, indicando con grande precisione dieci questioni cruciali sui temi del lavoro, della scuola, dell'università, del fisco, dell'immigrazione, dei costi della politica e alcuni altri, su cui mercoledì in Parlamento il presidente del Consiglio dovrà uscire dal generico (più o meno gli stessi su cui il neo-segretario del PD ha preso posizione in campagna elettorale in modo molto incisivo).

CODICE SEMPLIFICATO DEL LAVORO? SI PUÒ FARE DAVVERO, E PURE IN FRETTA
A quattro anni dalla presentazione della sua prima versione, questa riforma importantissima è matura sia sul piano tecnico sia su quello politico: leggi la mia intervista di venerdì a Libero, che dedica al tema tre pagine.
CONVERGENZA E COOPERAZIONE TRA SC E LE ASSOCIAZIONI LIBDEM
Il comunicato congiunto diffuso all'esito di un affollato e intenso incontro, svoltosi a Roma martedì nella sede nazionale di Scelta Civica: poche chiacchiere e molti concretissimi contenuti sul terreno del che fare.
L'APPROCCIO DI LAW & ECONOMICS AL DIRITTO DEL LAVORO
Perché l'analisi economica del diritto è indispensabile per capire l'origine e l'evoluzione del diritto del lavoro, i suoi rapporti col diritto civile: scarica le slides della mia lezione introduttiva al Corso di Specializzazione in Diritto del Lavoro promosso a Lucca dalla Fondazione Giuseppe Pera.
RIDUZIONE DEGLI ORGANICI MILITARI: IL NOSTRO GOVERNO IMPARI DAL REGNO UNITO
Il ministero della Difesa britannico e la divisione del Gruppo Manpower che con esso collabora presentano il metodo su cui è basato il programma di career transition e i relativi risultati nel periodo tra il 2006 e il 2012: sono on line su questo sito le 40 slides della presentazione. Prima di progettare il prepensionamento di massa dei militari a 50 anni, il ministero della Difesa farebbe bene - se la spending review vuole essere una cosa seria - a studiare questa esperienza.

VALUTAZIONE NELLA SCUOLA: DAVVERO IL GOVERNO VUOLE SMONTARE L'INVALSI?
Tre nomine nel comitato che dovrà scegliere il presidente inducono a pensare che il ministro dell'istruzione abbia deciso di invertire la rotta sul controllo di efficacia del sistema educativo col metodo dei test standardizzati: leggi l'editoriale di Andrea Ichino pubblicato sul Corriere della Sera.
IL PROGETTO PER LA SOLUZIONE URGENTE DEL PROBLEMA DELLE RSA
Sono on line la relazione e il testo del disegno di legge n. 993/2013, di tre soli articoli, che consente di dettare in via sussidiaria la disciplina di default per i casi - come quello della Fiat - nei quali gli accordi interconfederali del 2011 e del 2013 non si applicano. In argomento v. anche le slides della mia relazione al convegno promosso dalla UIL il 28 novembre scorso.
Se vuoi scrivermi utilizza l'indirizzo ichino@pietroichino.it. Grazie!
Se non desideri ricevere più questa Newsletter clicca qui.
Se vuoi inserire un altro indirizzo nella mailinglist, puoi farlo digitandolo nella finestrella che trovi nella home page del sito in alto a destra. E' anche questo un modo utilissimo di fare politica.
var gaJsHost = (("https:" == document.location.protocol) ? "https://ssl." : "http://www."); document.write(unescape("%3Cscript src='" + gaJsHost + "google-analytics.com/ga.js' type='text/javascript'%3E%3C/script%3E")); var pageTracker = _gat._getTracker("UA-3870375-1"); pageTracker._initData(); pageTracker._trackPageview();
---
09/12/2013 02:00 Condividi Tweet
---
09/12/2013 02:00 Condividi Tweet
www.bibbia.it" <nonscriverequi-6
---
09/12/2013 02:00 Condividi Tweet
Animali e Cuccioli News - Michela Vittoria Brambilla per la Giornata Internazionale dei Diritti ... - AlessandriaNews
AlessandriaNews Michela Vittoria Brambilla per la Giornata Internazionale dei Diritti ... AlessandriaNews ALESSANDRIA – Martedì 10 dicembre si celebrerà per il sedicesimo anno consecutivo la Gior
» Leggi tutto - » Leggi tutte le news di Animali e Cuccioli
---
09/12/2013 02:02 Condividi Tweet
---
09/12/2013 01:09 Condividi Tweet
Scintilena h1 a:hover div#emailbody table#itemcontentlist tr td div ul div#emailbody table#itemcontentlist tr td div blockquote div#emailbody table#itemcontentlist tr td div li table#itemcontentlist tr td a:link, table#itemcontentlist tr td a:visited, table#itemcontentlist tr td a:active, ul#summarylist li a img Speleo News - Fresche di Giornata
Buca della Colonna: nuovo ingresso del complesso di Topolinia a Forno (MS)
Posted: 08 Dec 2013 03:24 PM PST
08/12/2013 La Buca della Colonna a Forno(Ms) da oggi diventa il 5° Ingresso del Complesso di Topolinia (dopo l'ingresso principale della Tassara, il Pigiama, L'Orso e Minnie). La cavità  segnalataci dal pastore Evaristo nel 2008 è stata oggetto delle esplorazioni ASG. Dopo lunghe disostruzioni abbiamo raggiunto due fondi distinti, uno dei quali a -80, fermo [...] You are subscribed to email updates from
Scintilena
To stop receiving these emails, you may
unsubscribe now
. Email delivery powered by Google Google Inc., 20 West Kinzie, Chicago IL USA 60610
---
09/12/2013 01:06 Condividi Tweet
---
09/12/2013 00:58 Condividi Tweet
---